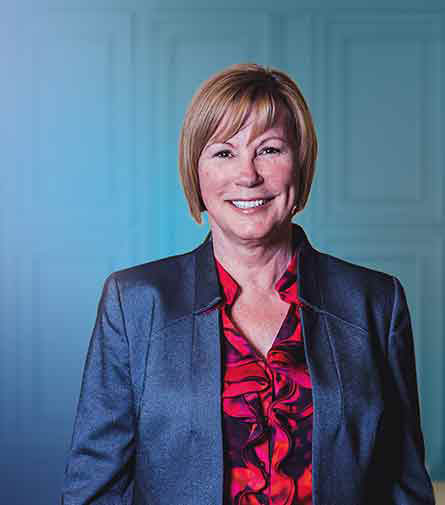 Grant Donovan, MBA President
Polyvinyl chloride (PVC) is a fundamental component of medical equipment used in Intravenous (IV) therapy, enteral and parenteral nutrition support, blood transfusion, hemodialysis and peritoneal dialysis, cardiopulmonary bypass (CPB), and many disposable medical devices. It was initially developed as a replacement of the rubber and glass to achieve higher resiliency and flexibility. Despite such benefits, the use of PVC in medical devices has long been debated for a plethora of reasons. Many studies point toward the toxicity of the plastic, its carcinogenic effects, and the release of hazardous compounds during its manufacturing and disposal. What adds to the plight is the presence of diethylhexyl phthalate (DEHP) additive in PVC, which has adverse impacts on testosterone synthesis and leads patients to testicular atrophy.
Studying all these adverse effects of PVC, 33 years ago, Marcia Coulson made the decision that she would never manufacture using PVC, keeping her employees and customers safe from the toxic plastic. As such, she founded Eldon James—a specialized manufacturer of PVC-free tubing and connectors.
We are the first to build a company committed to manufacturing PVC-free medical devices. We are answering the call from Healthier Hospitals who's initiatives are to eliminate PVC from the medical devices
The immense success of the company made her think about the disposable medical device market, which finally led to the inception of WilMarc in 2014. Headquartered in Colorado, the company designs, manufactures, and markets PVC and Phthalate-free disposable medical devices with a focus on anesthesia and respiratory products. "We are the first to build a company committed to manufacturing PVC-free medical devices. We are answering the call from Healthier Hospitals who's initiatives are to eliminate PVC from the medical devices," says Coulson, the Co-Founder and CEO of WilMarc. The company also does contract manufacturing for medical device companies who want to manufacture their products in the U.S. All the manufacturing is done in its 93,000 sq. ft facility that is FDA registered, ISO 13485:2016 certified, and Notified Body registered.
WilMarc has launched customized anesthesia or breathing circuits that include three variants—adult coaxial breathing circuits, adult corrugated breathing circuits, and adult expandable breathing circuits. Designed with higher flexibility, these circuits are meant to prevent the common problems with added dead space (the volume of a breath that does not participate in gas exchange) and the weight of a circle system while allowing the gas to pass freely during anesthesia.
Apart from it, WilMarc has designed anesthesia masks that are free of PVC, DEHP, Bisphenol A (BPA) and are not made from natural rubber latex. "We have completely redesigned the mask to eliminate the cushion that needs to be inflated by the anesthesiologist. It comes with a built-in cushion that helps anesthesiologists to save time," Coulson elucidates. These masks were extensively tested against the commonly used anesthesia masks. The study revealed that conventional masks hold at least 50,000 phthalate particles, whereas WilMarc's masks were free of those. In addition to this, the masks are odor-free and come in six color-coded sizes for newborns, infants, toddlers, children, and adults. What's more? WilMarc is a regular participant in CleanMed, a premier national conference for leaders in health care sustainability. This has helped the company to prove its excellence in implementing climate-smart health care innovations before a large number of audiences.
Our core mission is to replace all the PVC-based disposable medical equipment, and for this, we can go to any extent
Honing such capabilities, WilMarc is currently working with a plethora of medical device manufacturers to help them migrate to PVC-free devices. Striding ahead, the company has set the goal to launch Class II medical devices, which will further bolster its presence in the market. "We have decades of experience in designing medical devices combined with our experience in manufacturing PVC-free components. We are listening to hospitals and building PVC-Free medical devices for a safer future," Coulson concludes.